Hoffman's Playland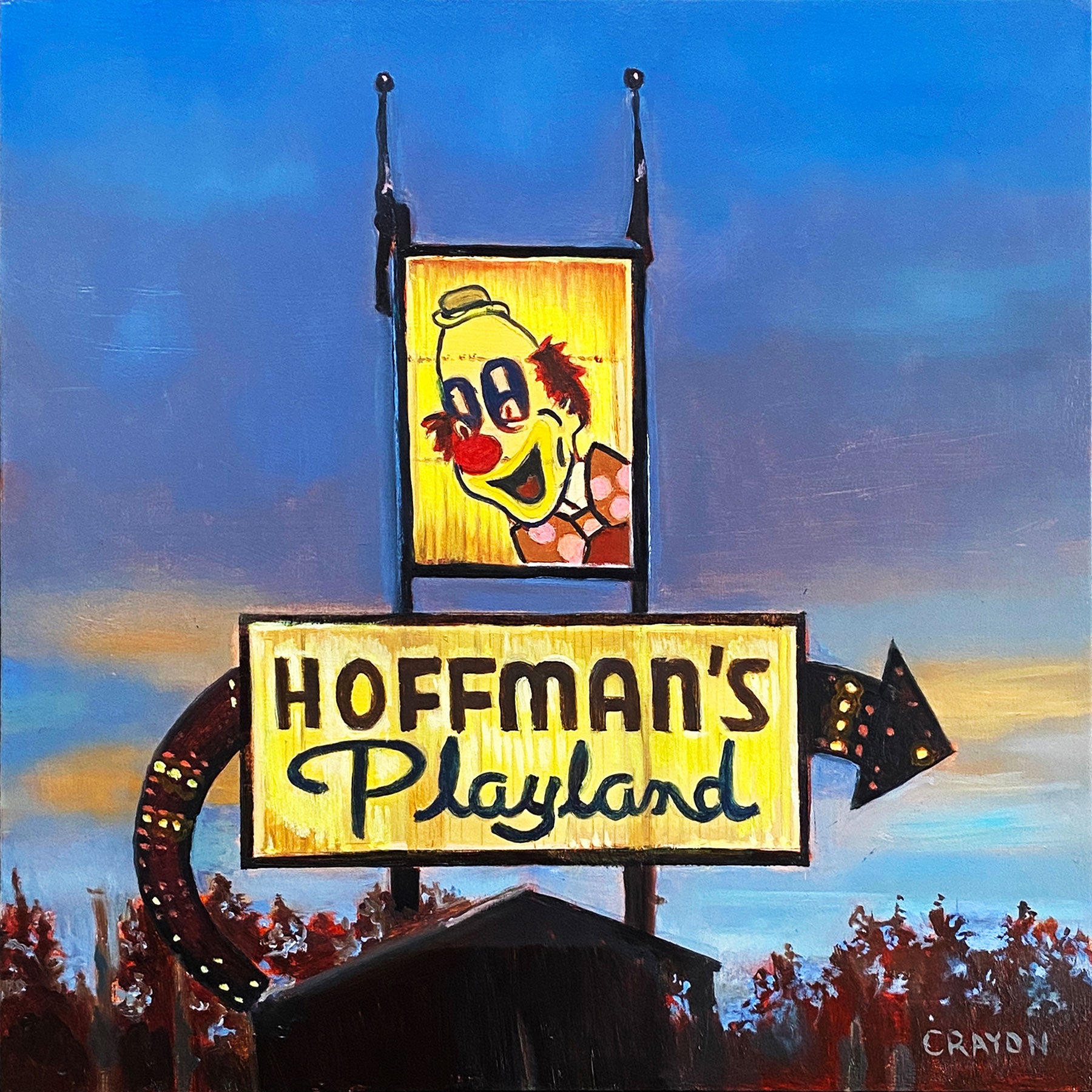 Everyone requires a bit of sunshine and air. To experience the magnificence of nature, and think for a brief moment.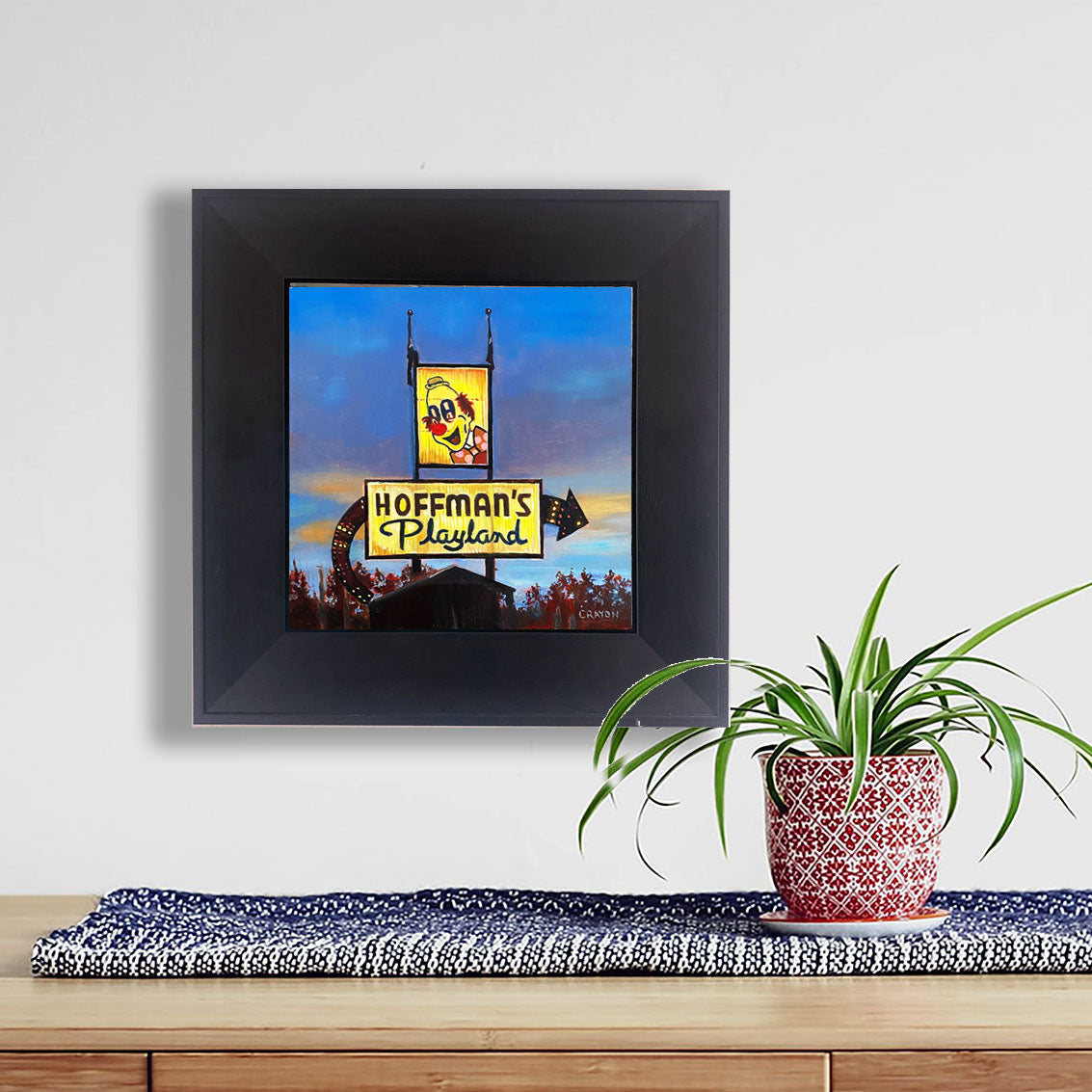 This work of art is crafted using high quality paints and supports, using archival methods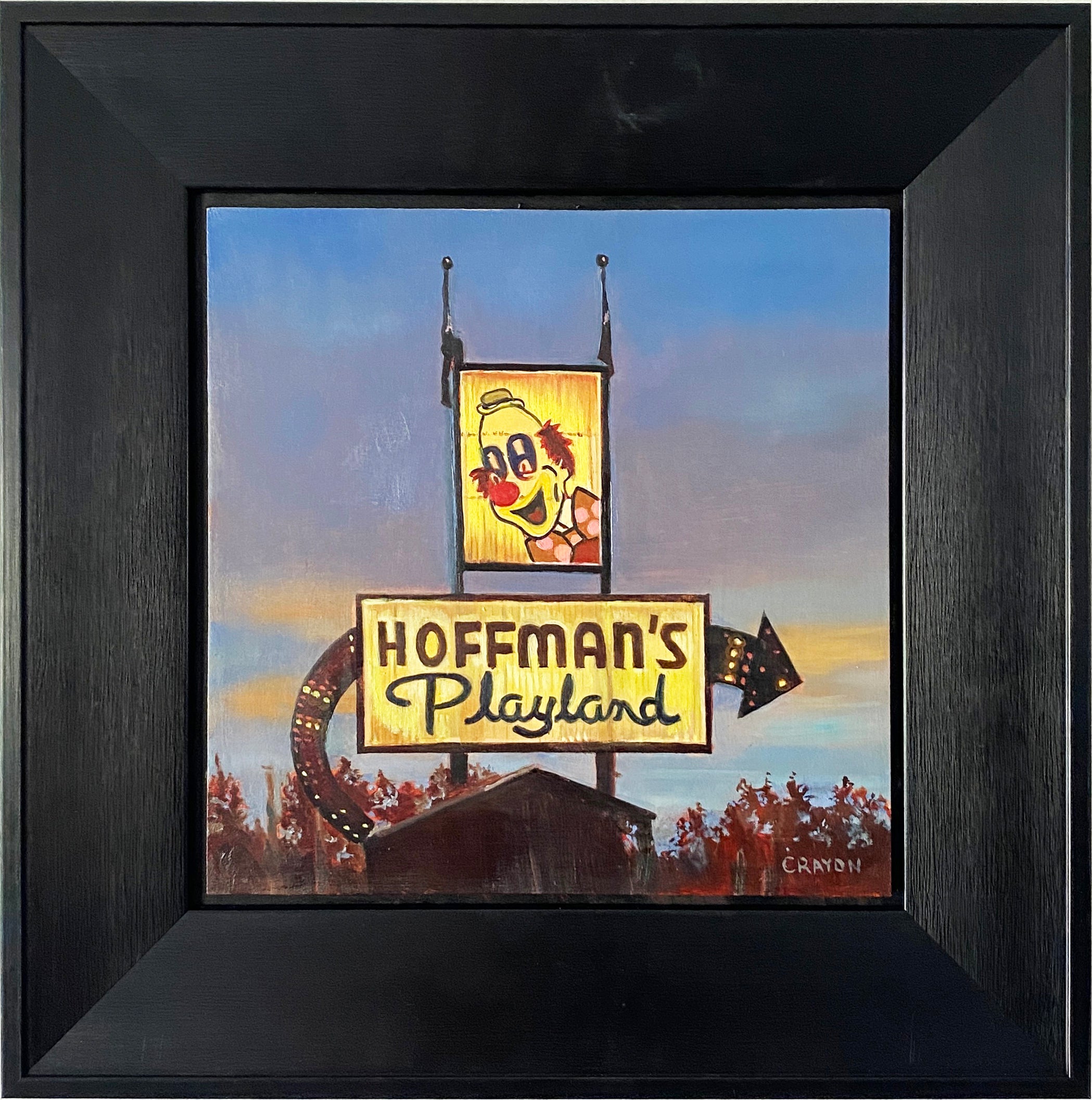 Professionally framed and ready to hang, with free shipping within the US and satisfaction always guaranteed.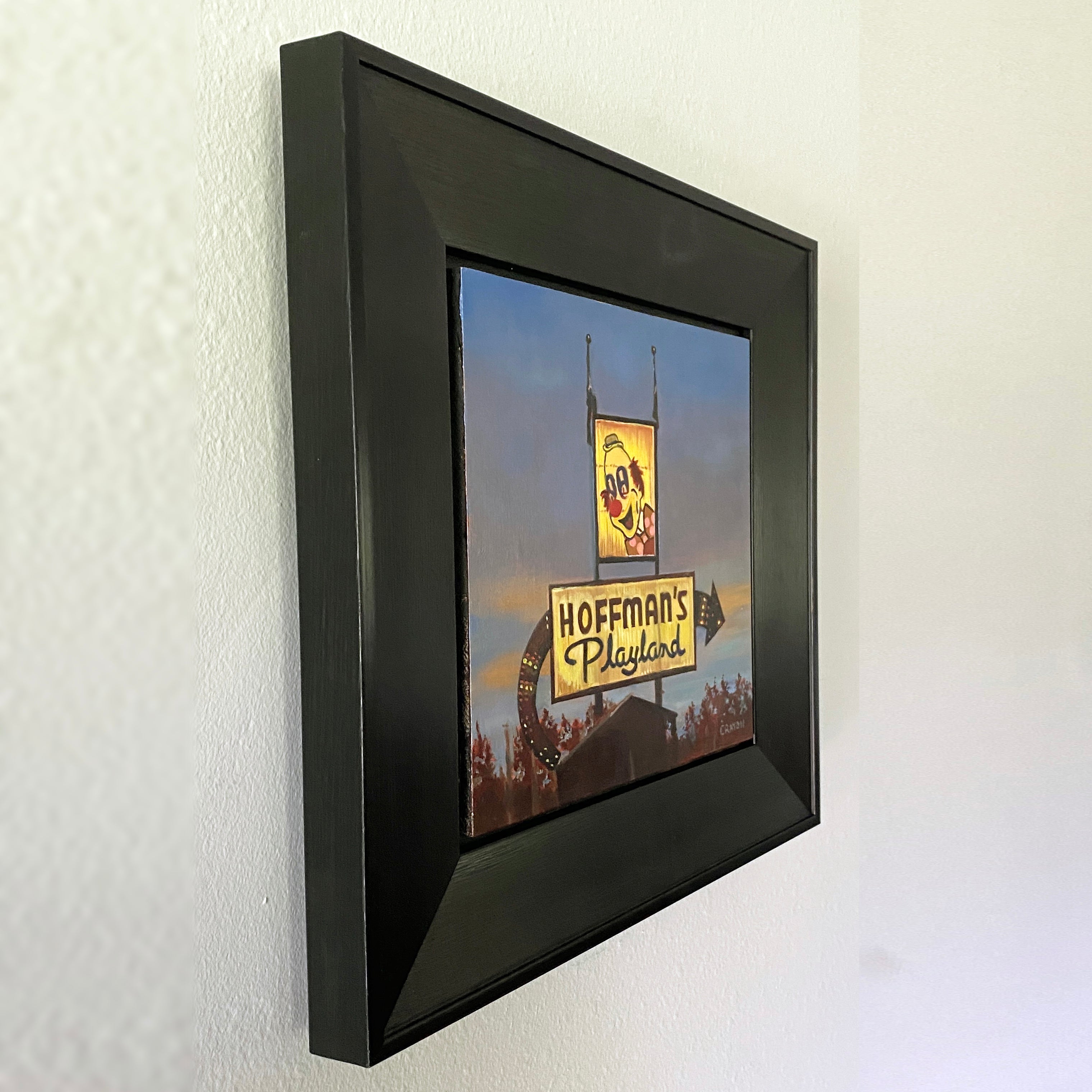 "Hoffman's Playland"
Oil on panel, 10×10 inches
(Outer dimensions of frame 15×15 inches)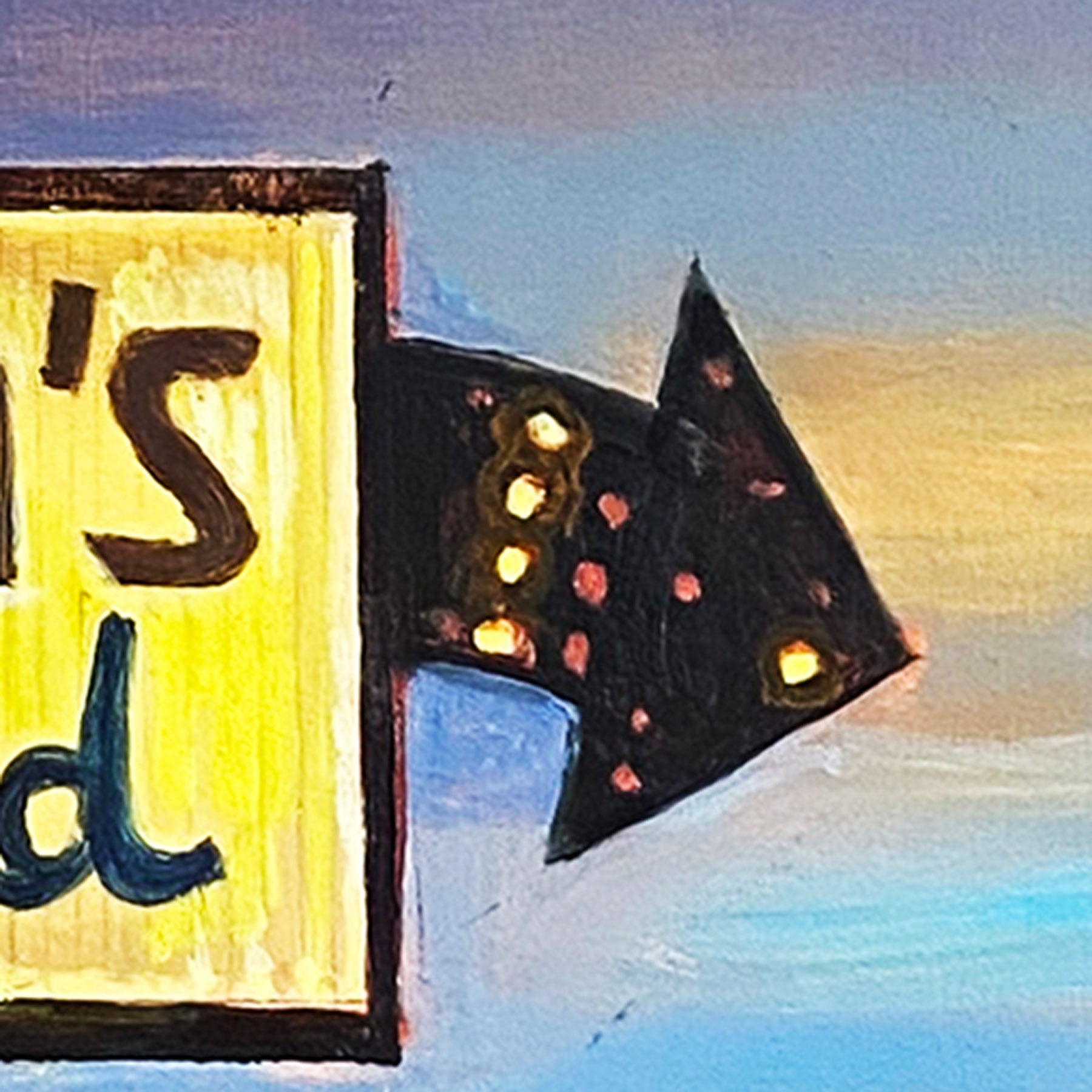 ---
BE THE FIRST TO KNOW ABOUT NEW PAINTINGS
Sign up to get VIP ACCESS to new works
---
"My paintings represent the importance of taking a moment and just be. They remind me to savor the moments I have now and to recognize the beauty of the present.
My work encourages me to recognize the power of the present, and to be mindful of the fullness of life. While the future is an exciting prospect, my paintings remind me to cherish the present and to take a minute to just be."
---
DENNIS CRAYON